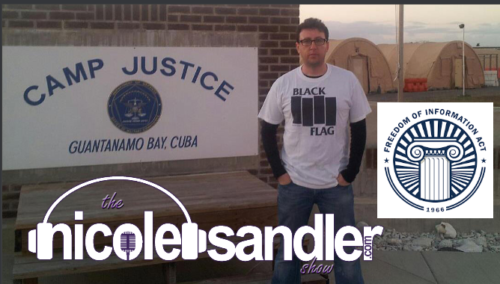 Download here or click below to play, (or watch the video at the bottom of the page!)
Welcome to the first Monday in October. As happens every year on this day, the Supreme Court began a new session. For the first time in history, a Black woman is sitting on the bench as an Associate Justice of the Supreme Court. Ketanji Brown Jackson making her debut today, asking more questions than Clarence Thomas did in the entire decade leading up to Antonin Scalia's death. (And with more substance in her first round of questioning than he ever displayed, but I digress.)
With Justice Brown Jackson in place, there are now a record four women on the court. Unfortunately, one of them is as wing-nutty as they come, and she is one of six on that court with extreme right wing views. That said, as much as I look forward to KBJ on the court, I am NOT looking forward to their decisions taking away yet more of our liberties.
Our guest today is the FOIA Master himself. Jason Leopold, now in place at Bloomberg News, shared a big surprise on Friday, and it was something he didn't even ask for (probably because none of us knew it had happened). The transcript of an off-the-record oval office meeting, three days before Trump's inauguration, between President Obama and a group described as "progressive columnists". (Click on the link above for the actual transcript. Jason's article at Bloomberg is posted here.)
For once, we really are that proverbial fly on the wall!
And, when we got Jason on the line, he had just gotten another document from FOIA, directly relating to the Trump documents… That article is posted here, but it's behind a hefty paywall, so I can't share it with you now…
I opened today's show with this little ditty from the Parody Project that fits today