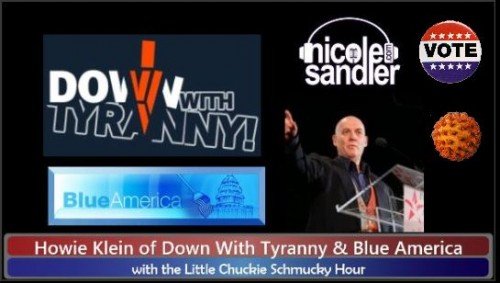 Howie Klein of Down with Tyranny and the Blue America PAC is Nicole's guest every Thursday. We discuss politics from a progressive perspective. Today, we'll tackle the question of what Biden must do, if he's elected, to help us recover in the post-Trump era. Howie wrote about it in this post at DWT.
Plus, the final debate is tonight, and Trump thinks he's got something on Leslie Stahl and '60 Minutes'. Oy.
Once again, please vote! We need a Landslide to bring Trump down.
Here's today's show on video, for those who like to watch: