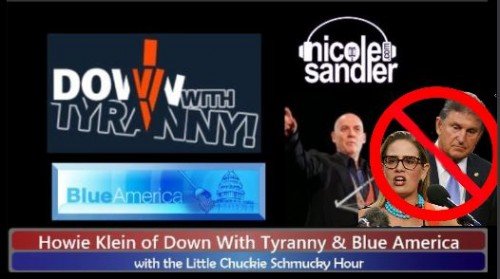 Download here or click below to play, (or watch the video at the bottom of the page!)
Watching Congress navigate a couple of bills that would actually improve the lives of millions of Americans in one fell swoop is becoming a nail biter, stress-filled exercise.
I'm used to Republicans obstructing the progress Democrats attempt. In this case, it's two alleged Democratic senators – Joe Manchin and Kyrsten Sinema– who are keeping the president from being able to enact substantive change in this country. Instead, they're delivering what could be a death blow to the Democratic party and its control of Congress. Today, Republicans in the House are balking at the Democrats' investigation of what happened on January 6, pretending that an insurrection by Trump loyalists storming the Capitol was no big deal.
Good thing it's Thursday and Howie Klein of Down with Tyranny and the Blue America PAC is here to talk about it today.