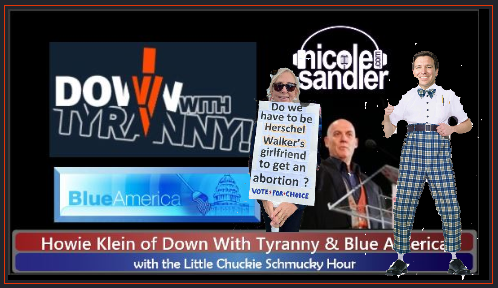 Download here or click below to play, (or watch the video at the bottom of the page!)
We took a break last week to watch the final House Jan 6 hearing, before election day anyway. But Howie Klein is back today. And there's lots to talk about, including a post script to my interview with Ryan Grim on yesterday's show. It was about AIPAC and DMFI targeting progressives during the primaries, effectively killing off most of them. What we both realized was that a major part of the story wasn't addressed… that's the fact that these groups are led by (cue the sinister music) Democrats!
Of course, the corporate media still insists on covering the horse race instead of the issues, and the polls show everything tightening right now.
So Dems are freaking out, while Michael Moore is predicting a Blue Tsunami. Howie has a post up at Down With Tyranny that includes a video from Stan Greenberg, one of the Democratic Party's top pollsters, explaining what the Dems must do to win in less than three weeks.. We'll hear what he has to say, because we must win this election.