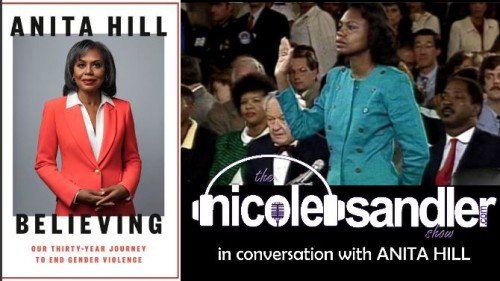 Download here or click below to play, (or watch the video at the bottom of the page!)
On October 11, 1991, Anita Hill testified before the Senate Judiciary Committee (made up of only White Men), at Clarence Thomas' Supreme Court confirmation hearing, and changed the world. Unfortunately, the more things change, the more they stay the same. Almost thirty years later, Christine Blasey Ford testified at the Supreme Court confirmation hearing of another justice who doesn't belong on the highest court in the land, Brett Kavanaugh.
I had the honor of interviewing Anita Hill today, and it was a pleasure. Professor Hill's new book is called Believing: Our Thirty Year Journey to End Gender Violence. We cover a lot of territory in this wide-ranging conversation. I hope you enjoy it nearly as much as I did!