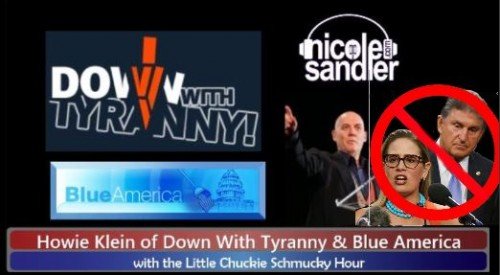 Download here or click below to play, (or watch the video at the bottom of the page!)
To absolutely no one's surprise, Steve Bannon and Kash Patel defied their subpoenas and did not appear before the House Select Committee investigating January 6 today. Now the committee says they will refer him to the Justice Dept for criminal prosecution…. but not until after the committee meets on Tuesday. Huh?
Kyrsten Sinema is on a fundraising trip to Europe. Seriously. There's so much happening that defies common sense.
So that's where we'll begin today, as Howie Klein of Down with Tyranny and the Blue America PAC joins in for our weekly get together.