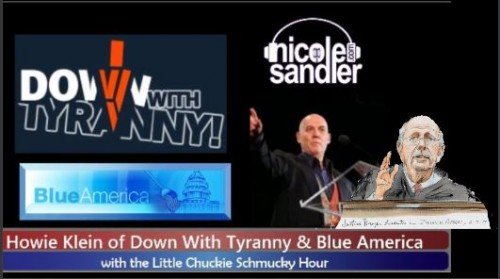 Download here or click below to play, (or watch the video at the bottom of the page!)
Today might be the day hell freezes over. Remember that it's going to get hellishly cold this weekend, at least here on the east coast.
I'm going to ask Howie Klein about his article posted at DownWithTyranny titled "In Defense of Chuck Schumer". Seriously.
We'll deal with current issues, but I can't spend a show with Howie Klein without asking him to weigh in on another post he wrote, "Music Biz Has Deteriorated Not Because Of Musicians, But Because Of… Extreme Capitalism".
Congress is once again on recess, and Stephen Breyer finally decided to retire from the Supreme Court, opening the door for Mitch McConnell to again try to steal another US Supreme Court seat from the Democrats.