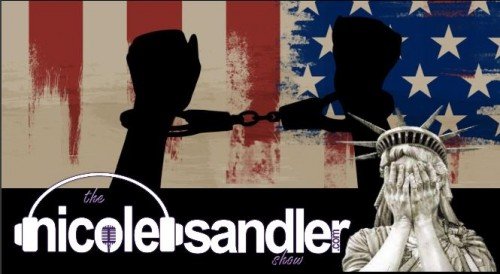 Download here or click below to play, (or watch the video at the bottom of the page!)
It's CyNicole Sandler, back with you. Yes, the events of the past few years has brought out the cynic in me again, so the prefix appears on my first name again. At every turn today, my cynicism kicked in.
From what's going on within the Democratic Party in Nevada to Senate Republicans dirty tricks they used to steal three Supreme Court seats, my cynical inner companion has been screaming all day.
Today we learned that Justice Stephen Breyer finally announced he'd retire, but my inner cynic just knows that McConnell and his fellow thieves – er- Republicans will somehow steal that seat too.
Raising the level of cynicism coursing through my veins today, Nancy Pelosi announced that, despite her promises to the contrary, she will run for reelection next year. The 81-year old Speaker of the House (who will turn 82 long before election day 2022) has already served in Congress since 1987. That's 35 years. There are members of her caucus who weren't even born when she swore the oath. Just unreal.
My cynicism was also exacerbated by what the DNC is doing to the Nevada State Democratic Party. I'll be joined at the top of the show by Judith Whitmer. She led the Clark County Democratic Party before she was elected to chair the Nevada State Democratic Party last March. But the party *elders* of the establishment NSDP, once led by Sen Harry Reid which now claims Jacky Rosen and Catherine Cortez Masto, preferred the more conservative slate of candidates for state party leadership, who lost to a progressive coalition. So they orchestrated a coup that's still playing out. NSDP Chair Judith Whitmer will explain the undemocratic practices of the Nevada State Democratic Party with an assist from the DNC and its leader Jaime Harrison. Find the petitions to Jaime Harrison and the DNC here.
I'll also speak with David S. Rudolf, attorney and author of American Injustice: Inside Stories from the Underbelly of the Criminal Justice System… because our criminal justice system is fubar.