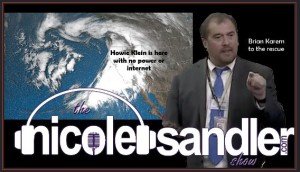 Click the player above to play, right click the download button below to download the episode, scroll down for the video version


Howie Klein has been doing a weekly segment on my show for at least a decade now, but he won't be here today. Howie lives in Los Angeles, where they've been inundated with rain and under flood warnings. He just sent a message telling me he has no power and no internet, so will not be able to join us today. Hopefully all will be well, and Howie will be back next week.
To the rescue comes Brian Karem. The White House correspondent and columnist for Salon makes his 2023 debut on the show. Sadly, there's so little to talk about…
Obviously, that's bullshit. There's more than enough insanity to cover, and it's only January 12!