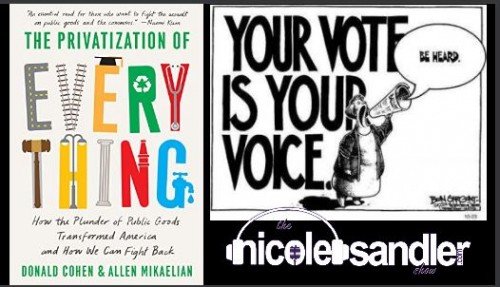 Download here or click below to play, (or watch the video at the bottom of the page!)
I had planned to deal with Biden's push for voting rights in the first half hour of the show. But I started talking about our guest coming up at the bottom of the hour, Donald Cohen. He's the founder and executive director of In The Public Interest, and his book titled The Privatization of Everything: How the Plunder of Public Goods Transformed America and How We Can Fight Back. 
That set me off on a rant about Medicare Advantage and how it's the mechanism being used to privatize Medicare. And the phone started ringing, so we never got off the subject.
When Donald Cohen joined, it was a continuation of the conversation already in progress.