It's the end of another week at Radio or Not, and a tough week it was!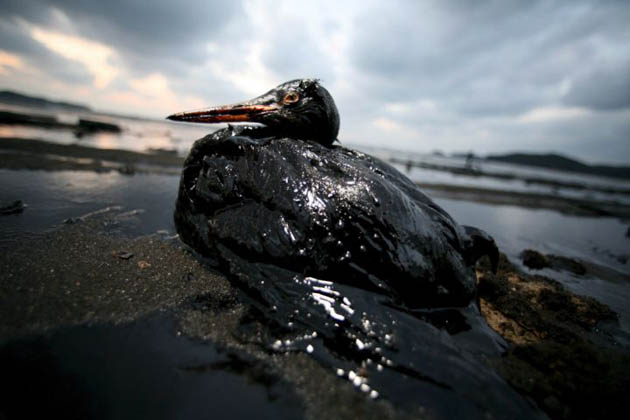 The big primary day on Tuesday was a bummer for those of us who thought we were heading for a progressive push.  Blanche Lincoln somehow eked out a win in the primary to run to to keep her Senate seat in November, beating her challenger Bill Halter. And Blue Dog war monger Jane Harman somehow defeated the progressive breath of fresh air that is Marcy Winograd so she can keep her big corporation money loving ways going for another two years in the House of Representatives.  (Unlike Blanche Lincoln, Harman will undoubtedly win in November's general election.)
And after 52 days, the BP disaster in the gulf continues getting more disastrous by the day.
Tonight, I was joined by FireDogLake's David Dayen who just returned from the America's Future Now conference in DC.  We spoke at length about the seeming disarray in the progressive movement regarding how we move forward.
Caller David (and with full disclosure, my boyfriend) made the most reassuring comment of the night.  He said simply that Bill Halter, a guy who most of us had known nothing about a few months ago, came within a whisker of unseating the vile incumbent US Senator Blanche Lincoln. That's progress. We're on the right track.  Thanks David!
Unfortunately, the dreadful feeling came back in the last half-hour of the show when I was joined by Jason Leopold of Truthout.org to talk about his latest piece, "Human Experimentation at the Heart of Bush Administration's Torture Program."  If you're thinking that sounds like shades of Auschwitz and Nuremberg, you're exactly right. And not only did the Bush Administration actually do these vile, inhumane and illegal by all standards acts, but the Obama administration is turning the other cheek and doing absolutely nothing to hold those criminals accountable.
Jason Leopold has been a guest on the show many times talking about his many of his insightful reports. It was April 30 – just 10 days in to the BP disaster – that he ran the piece "Whistleblower: BP Risks More Massive Catastrophes in the Gulf," in which he told us of the truly frightening bigger and more evil sister to Deepwater Horizon, Atlantis.
Well, I had been under the impression that since the Obama administration issued a moratorium on deepwater drilling, that Atlantis had been shut down, at least for now. Apparently not. According to an explosive new piece in Rolling Stone magazine by Tim Dickinson, "The Spill, The Scandal and the President,"
Most troubling of all, the government has allowed BP to continue deep-sea production at its Atlantis rig – one of the world's largest oil platforms. Capable of drawing 200,000 barrels a day from the seafloor, Atlantis is located only 150 miles off the coast of Louisiana, in waters nearly 2,000 feet deeper than BP drilled at Deepwater Horizon. According to congressional documents, the platform lacks required engineering certification for as much as 90 percent of its subsea components – a flaw that internal BP documents reveal could lead to "catastrophic" errors. In a May 19th letter to Salazar, 26 congressmen called for the rig to be shut down immediately. "We are very concerned," they wrote, "that the tragedy at Deepwater Horizon could foreshadow an accident at BP Atlantis."

The administration's response to the looming threat? According to an e-mail to a congressional aide from a staff member at MMS, the agency has had "zero contact" with Atlantis about its safety risks since the Deepwater rig went down.
To quote Pete Seger, when will they ever learn?