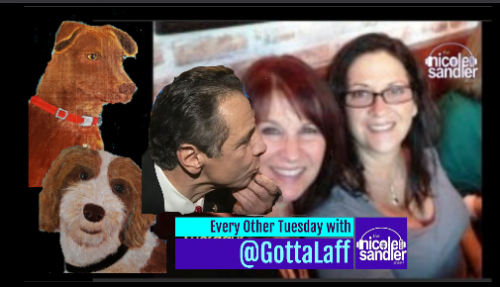 Download here or click below to play, (or watch the video at the bottom of the page!)
GottaLaff has been hanging with us on Tuesdays for probably a decade already or longer. Lately, she's had issues with pain in her hands, so we cut back to every other week. Well, today is one of those days. And what a day it is!
NY Governor Andrew Cuomo is in the #MeToo spotlight today as the NY AG released her office's report on the investigation into sexual harassment by the governor. And it's ugly. We'll certainly talk about other issues too, but that's the biggie for today.
We heard from Gov Cuomo himself (with an assist from J-L Cauvin)
We also heard from Lindsey Graham's spokesperson regarding his COVID diagnosis (courtesy of Blaire Erskine)
Statement from representative for Sen. Lindsey Graham pic.twitter.com/yd3I3aWM4Z

— blaire erskine (@blaireerskine) August 2, 2021
And finally, we learned that Australia is a fucked up as the US concerning COVID