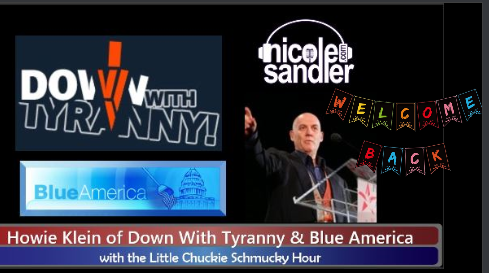 Download here or click below to play, (or watch the video at the bottom of the page!)
Howie's back! Howie Klein has done a weekly segment with me on this show for over a decade now. He's been gone for the past month- I'll let him explain why.
But he's thankfully back today and boy do we have a lot to talk about. Of course, we need to find out how he's doing.
And while he was out, his former boss passed away. Mo Ostin was led Warner Brothers Records for many years and was widely respected by everyone in the industry– artists, employees and everyone else. Including Howie Klein who worked under Mo as President of Reprise Records. I've been waiting for his return to ask Howie to tell us a bit about the great Mo Ostin.
Of course, there have been a few primary elections since Howie was last here, and a lot of action in Congress too. We'll start Howie's segment a few minutes earlier than usual because there's so much to discuss.
And just a head up– I'll be out next Thursday, undergoing my own surgical procedure. Are we having fun yet?