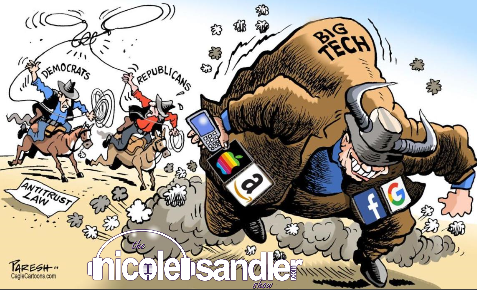 Download here or click below to play, (or watch the video at the bottom of the page!)
The former guy today filed lawsuits against Facebook, Twitter and YouTube/Google. His suit is nonsense, but Big Tech has some big problems, and Matt Stoller has been writing about them and the larger issue in his BIG newsletter (click the link to subscribe) and his book, Goliath: The Hundred Year War Between Monopoly Power and Democracy. Matt Stoller makes his first appearance on today's show.
I read Dana Milbank's Washington Post column taking down Toyota today. Should you care to read it for yourself and share it, you'll find it here.
And I shared this funny from the Parody Project