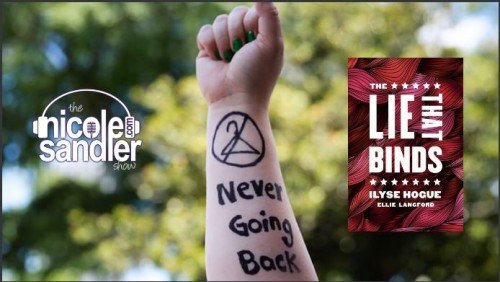 The old adage says those who don't know history are doomed to repeat it. Today, we're joined by Ilyse Hogue, president of NARAL Pro-Choice America. She just released a new book,  The Lie that Binds. It's the untold history of the Anti-Choice movement. We talk about how abortion went from a non-partisan, back burner issue to the biggest hedge issue dividing the left and right in America, and how close we just came to losing our hard-fought right to choose.
We begin the show as usual with the day's news, information, snark and, hopefully, a few laughs along the way.
Today's funny was a brand new one from Roy Zimmerman, who gave us a Part 2 to his delightful "Vote Him Away" parody..
For those who like to watch, here's the video of today's show
Nicole Sandler Show LIVE – Remember the Past to Protect Our Future w NARAL's Ilyse Hogue https://t.co/2qjJ7S5EOu

— Nicole Sandler (@nicolesandler) July 29, 2020