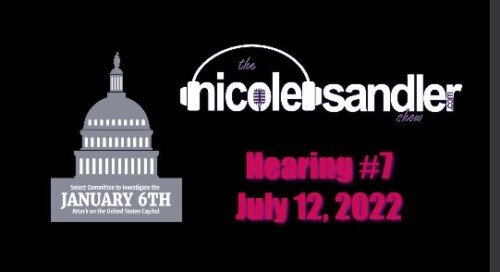 Download here or click below to play, (or watch the video at the bottom of the page!)
Today was the 7th of the hearings put on by the House Select Committee investigating the attack on the Capitol on Jan 6, 2021. The witnesses today were to former acolytes of the former guy, a former Oath Keepers spokesman, and one of the insurrectionists who said he marched to the Capitol because Trump told him to.
Today on the show, we'll review today's hearing.. Your calls, as usual, are welcome!