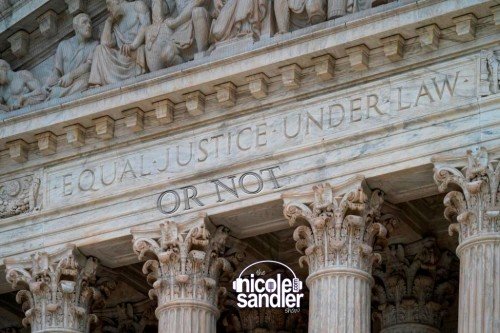 Download here or click below to play, (or watch the video at the bottom of the page!)
The Supreme Court wrapped up the current term this morning by issuing its two final rulings. They saved the biggest and most damaging for last. Lisa Graves of True North Research, a former Deputy Assistant Attorney General under Clinton, joins in at the top of the show to explain the ramifications of the court's decisions on our voting rights and the continuation of dark money in politics.
By the way, Lisa and the True North gang just launched a news Substack newsletter. You should definitely subscribe (and it's free). Just go to truenorthresearch.substack.com and sign up.
In the second half hour, it's Howie Klein time. Howie blogs at Down With Tyranny and runs the Blue America PAC, identifying and raising money for real progressives running for office. We'll talk about the progressive challenger to Rand Paul — Charles Booker just announced he's running today! Here's his awesome campaign kick-off video.
Let's make freedom ring. Real freedom, from the hood to the holler.

We can start by taking our seat back from Rand Paul.

I'm running. pic.twitter.com/Za7JJ1wz0D

— Charles Booker (@Booker4KY) July 1, 2021
Howie also told us we must watch the NY Times' video about the January 6 insurrection. I made it easy for you. Just hit play:
Here's the video of today's show…
Until tomorrow!