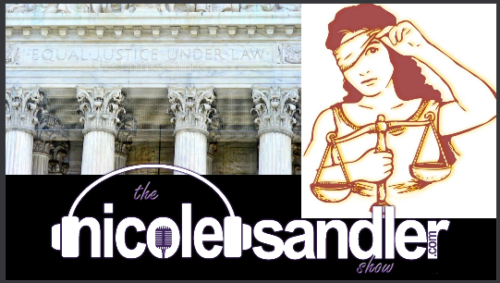 Download here or click below to play, (or watch the video at the bottom of the page!)
It's been a busy week, and it's only Wednesday. But today gives us a break in the considerable legal activity this week. Monday was a holiday. Tuesday gave us five new opinions from the Supreme Court in the morning, followed by another mind blowing hearing from the House Select Committee investigating the events surrounding the Jan 6 attack on the Capitol. Things pick up again tomorrow morning at 10ET, as the court will release more end-of-term opinions (still 13 to go as of today), and the House Select Committee convenes its fifth public hearing at 3pm ET. And, for good measure, the Supreme Court will hand down even more opinions on Friday morning, again beginning at 10ET.
So there's much to wade through, and I have tons of questions. So I invited my old friend Lisa Graves to join us today. Lisa is my go-to legal expert, and she's perfect to address today's news. Today, Lisa leads True North Research. Her legal bona fides are more than impressive: She served as Deputy Assistant Attorney General in the Office of Legal Policy at the U.S. Department of Justice in the Clinton Administration, Chief Counsel for Nominations for Senator Patrick Leahy on the U.S. Senate Judiciary Committee, Deputy Chief of the Article III Judges Division of the Administrative Office of the U.S. Courts, and as an adjunct law professor at George Washington University Law School. She also served as the Senior Legislative Strategist for the ACLU on national security and testified as an expert before committees in both houses of Congress. In 2018, she helped shape the national conversation on the Brett Kavanaugh nomination.
Yeah, you get the idea. So, Lisa is my guest for most of the hour today. We'll talk about the hearings, the Supreme Court decisions, and why the US is the only nation on the planet that seems afraid to prosecute a former president, regardless of how corrupt he was…