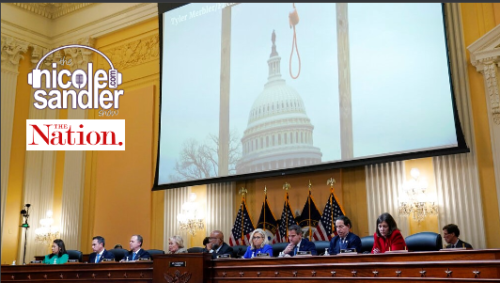 Download here or click below to play, (or watch the video at the bottom of the page!)
Today's scheduled third day of hearings from the House Select Committee investigating the Jan 6 attack on the Capitol was postponed, giving us a bit of a breather. But not really, when you consider all that's happened today.
The Supreme Court handed down decisions in six more of their still undecided cases for this term, though none of them were the blockbuster cases some had expected. That leaves 18 more decisions to come in the next few weeks.
The Fed made good on the expected interest rate hike of 3/4 of a percentage point, the largest such hike since 1994!
Joe Biden is going to Saudi Arabia to meet with the murderous Mohammed bin Salman.
And Republicans keep lying about all of that and more.
Today, I'm honored that The Nation's National Correspondent John Nichols returns to the show for a discussion about where we stand…