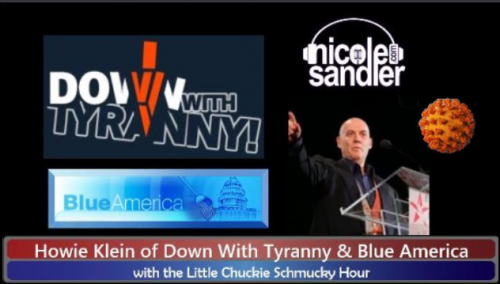 Download here or click below to play, (or watch the video at the bottom of the page!)
The CDC finally said that fully vaccinated people no longer need to wear masks indoors or out! The problem is that those miscreant vaccine deniers will just claim they had been vaccinated. So, when out and about, I'll keep my mask on, thankyouverymuch. Ugh.
The Republicans and their sympathizers seem to have a bad case of gaslighting, obviously caught from the former administration. Many on the House Oversight Committee showed off their talents in yesterday's hearing on the Jan 6 attack on the capitol. Each lie was more outrageous than the one before…
Today is Thursday. Howie Klein returns after being out last week, getting his second vaccine dose. I have a feeling we'll be talking a bit about the conservatives trying to derail Biden's attempts to make America better. And, oh yeah, Marjorie Taylor Greene harassed AOC yesterday, chasing her through the halls of the Capitol, calling her a terrorist sympathizer and worse.
Opposite world, we have arrived.