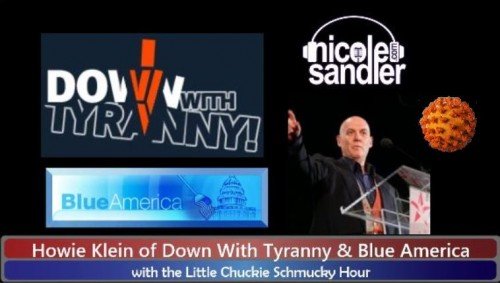 Download here or click below to play, (or watch the video at the bottom of the page!)
It's Thursday, which means another visit with Howie Klein of Down with Tyranny and the Blue America PAC. Blue America has been busy identifying the best progressive congressional candidates for 2022 and raising money for them.
This week, Florida's longest-serving congressional Democrat Alcee Hasting died, making the Democrats' control of the House quite precarious. We'll discuss this new reality and how the Dems can retain the majority.
But we begin today with President Biden's executive actions on guns, which came the day after yet another shooting left five people dead in South Carolina.
A couple of funnies to share today. First up, Blair Erskine
And Founders Sing had a few words for Matt Gaetz
And here's today's show on video, thanks to Twitter
I took yesterday off, but am back today in time to visit with @downwithtyranny and more! Showtime 5ET/2PT. Just click here to watch/listen! https://t.co/9gZTx1SiOs

— Nicole Sandler (@nicolesandler) April 8, 2021