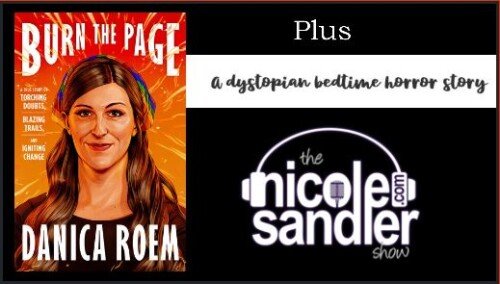 Download here or click below to play, (or watch the video at the bottom of the page!)
I took the day off yesterday, not to rest up or have fun, but to fight with my health insurance extortionists. For as long as I can remember, I've called our for-profit system of heath noncare "government-sanctioned extortion," because that's the best description of this predatory system.
Yesterday, I found out that due to a few elements aligning in just the right way, I'm no longer eligible for the help from the pharmaceutical company that manufactures the more obscenely expensive prescription drug I take nightly that allows me minor relief from the RLS that prevents me from sleeping! So, instead of paying $10 a month (which I've been paying for the past few years), that same prescription will now cost between $700 and $850 or so each month. That's simply money I do not have (and if I did, would go to other expenses currently not being met, certainly not to a price gouging pharmaceutical company!).
Anyway, as the Dems have done nothing to fix this pharmaceutical price gouging, the practice continues out of control. But that's not even the nightmare I alluded to at the top of this missive. No, that would be the essay published earlier this week by CNN, written by a very conservative judge who was appointed to the 4th Circuit Court of Appeals 15 years ago by GW Bush, Michael Luttig. In no uncertain terms, he lays out the ultimate game his party is playing, "The Republican blueprint to steal the 2024 election."
I'm afraid that Democrats are blind to what's happening right under their eyes, and that we're in serious trouble. So I'll read that commentary at the top of the show.
***Update: Due to my explanation of my plight with the health-noncare extortionists and the amount of time it took, I didn't have time to read the commentary. Perhaps I will on Monday. But in the meantime, I urge you to follow one of the links above and read it for yourself. The warnings are very loud and extremely clear!
At the bottom of the hour we'll switch tracks, and talk with a woman who knows that ANYTHING is possible!
Danica Roem is a delegate in the Virginia House of Delegates…. who, before she made history, described herself as a "trans woman and first-time candidate in a district represented by a Republican for 25 years"… Roem has now held that seat for three terms, making history as the first openly transgender individual serving in any legislature in the country. Her book, released this week, is titled, Burn the Page: A True Story of Torching Doubts, Blazing Trails and Igniting Change.
Talking with Danica was exactly the medicine I needed to take me into the weekend.