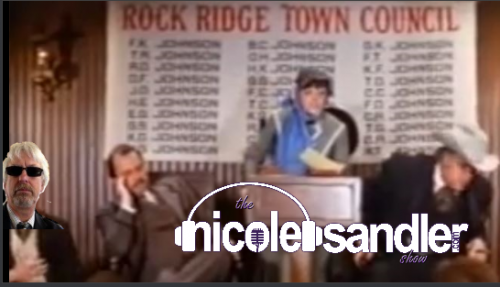 Download here or click below to play, (or watch the video at the bottom of the page!)
Today begins a new week that will mark President Joe Biden's 100th day in office, and his first address to a joint session of Congress. I'll take stock of where we are at this point with blogger Dave Johnson, from a long line of Johnsons who are usually right, er, correct.
Today, I began the show once again lamenting the sad state of police in this country who seem bound and determined to flex their power muscles, kill Black people and harass everyone else.
I explained the sickening situation where two men both with the last name of Brown were shot by cops on Wednesday. Isaiah Brown, 32, miraculously survived with 10 bullets emptied into his body by a cop who thought the phone he was holding to his ear was a gun.
Andrew Brown, Jr., wasn't quite so lucky. Fewer details are known about the incident that ended with the 42-year old Andrew Brown dead after Pasquotank County sheriff's deputies in Elizabeth City, NC shot him dead Wednesday. The family was supposed to see the cop body cam video today, but after numerous delays, they were shown only 20 seconds of what their lawyer called an "execution".
Then there was this video of a 73-year old, 80 pound woman in Loveland, CO who was tackled to the ground, and had her shoulder dislocated and arm broken by a cop. Her crime? Walking out of Walmart with a $13 item. Another video from inside the police station shows the same cop laughing as he watches the video and points out the "pop" where he dislocated her shoulder. Absolutely sickening.
Attorney General Merrick Garland today announced an investigation into policing practices in Louisville, KY. That's good news. Unfortunately, we don't have the time to go one police force at a time. We need massive change in our police departments in this country. We can't take another week like the one just past.
It's showtime! Just click to watch and listen… @dcjohnson joins me today to talk about all that's happening in the news https://t.co/RYMWHXICNL

— Nicole Sandler (@nicolesandler) April 26, 2021