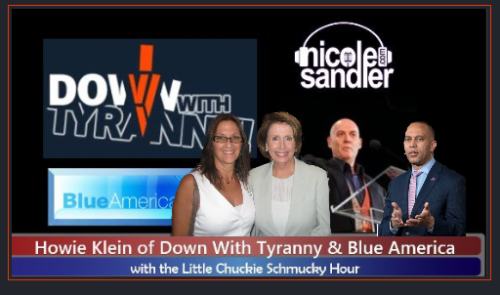 Download here or click below to play, (or watch the video at the bottom of the page!)
The final vote counts are being tabulated and the outlook for the 118th Congress is coming into focus. Unfortunately, the Republicans have taken the majority in the House, and Kevin McCarthy is trying his hardest to become Speaker of the House. But the craziest in his caucus– members of the so-called Freedom Caucus — are exacting some major concessions from him for their votes. This is not going to be an enjoyable two years on that front.
But there's much to speak with Howie Klein about today. The good news is that the Democrats retain control of the Senate and, of course, the White House. The Former Guy, building on his party's dismal performance in the midterms — and virtually every one of Trump's endorsed candidates evisceration– decides that now is the perfect time to announce he's running for president again in 2024?!?
Nancy Pelosi this afternoon finally announced her intentions… she will remain in Congress, but will not run for re-election to leadership! So it appears she's clearing the way for the new Democratic House leadership triumvirate as Hakim Jeffries, Katherine Clark and Pete Aguilar. Meh.
Oh, Steny Hoyer said he'll do what Nancy's doing. Jim Clyburn thinks he'll still have a place in leadership. The Democratic Party braintrust still needs an infusion of new blood..