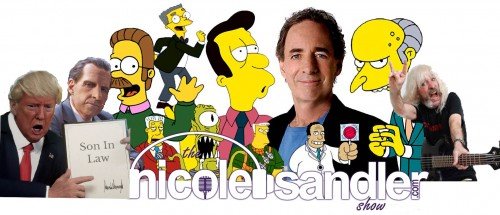 The Covid count continues to grow with the names of Republican representatives, White House workers and Trump toadies getting positive test results. Meanwhile, the orange one continues to play games and play down the crisis, including his OWN infection. At times like this, we need laughter!
So, our guest today is Harry Shearer. He's a true renaissance man… actor, author, comedian, director, philosopher, political satirist, radio host, record company owner and Voice of thousands! He's been working recently on a brand new album, The Many Moods of Donald Trump. The official release date is at the end of the month, but we'll share a few of the songs. And talk about the president, Spinal Tap, The Simpsons and everything in between.
The new video just released from The Many Moods of Donald Trump is for the song, "Executive Time"
We also played "I Never Knew Him"
And "Very Stable Genius"
There are a few more posted on Harry's YouTube channel. Do check it out.
And here's today's show on video, for those who like to watch…