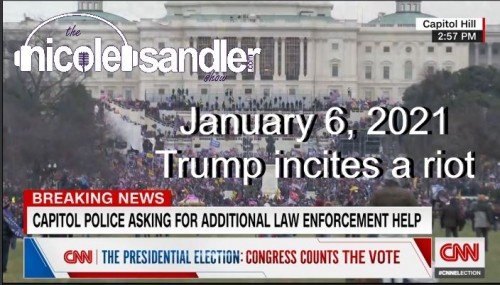 Today's show started early because Trump's flying monkeys stormed the Capitol. I wish I was kidding, but I'm not. So I went live starting at around 3:40 ET this afternoon as DC was under siege and law enforcement was nowhere to be found.
This is the first part of the show:
At 5pm, I welcomed the Progressive Voices network to the show, continuing covering this insanity. Harvey J. Kaye joined me too. Here's that hour:
I'm exhausted. This was a fucked up day. But I'm watching the senate right now. They reconvened after the terrorists were cleared out, and it seems like this scared the shit out of them. I have a feeling that Joe Biden's election will be certified without any other objections. We'll see.
I'll be back tomorrow, and we'll continue the discussion.
Here's the video of today's show. It's a day we should never forget, but I really don't want to remember it.